Attendees of the Merger Integration Certification Workshop are granted a free one-year subscription to ALL the M&A integration playbooks, tools, templates, videos, presentations, methodologies, assessments, handbooks, and articles on MergerIntegration.com.
PRITCHETT has populated the site with the best deliverables from a wide range of 35 years of merger integration consulting engagements.
Full access to MergerIntegration.com (normally priced at $12,995) will:
Save you countless hours that you might have otherwise spent developing PowerPoint presentations and reports on your own
Help you refine your approach by reviewing other acquirers' playbooks
Show you how to create critical integration deliverables
Help you apply what you learned in the workshop
Augment and further illustrate PRITCHETT's proven methodology
Available on MergerIntegration.com
Click on the below title links for more details.
Merger Integration - $900 Million Acquisition
Acquisition Integration - $100 Million Acquisition
Merger Integration - $10 Million Acquisition
Sales and Marketing
Communications
Day 1: Human Resources
Day 1: Supplier Communications
Employee Communications Kit
Day 1: Customer Communications
Communications Playbooks for Media, Social Media, and Websites - $760 Million Acquisition
Customer Communications M&A Integration Playbook - $2 Billion Acquisition
Employee Communications M&A Integration Playbook - $3 Billion Acquisition
Supplier Communications M&A Integration Playbook - $3 Billion Acquisition
Guiding Principles - Progress to Date
A Primer on M&A Integration Governance
Roles and Responsibilities During An Integration
RACI Matrix – Post Merger Integration
Example of Completed Governance Document and Governance Word Template
Human Resources and Organization Design Charter 
Human Resources/OD High-Level Plan from an M&A Integration
How to Create a Quick, Simple M&A Integration Team Charter, plus Charter Example and Charter Template
Evaluation of HR/OD High-Level M&A Plan
M&A Integration Risk Impact/Mitigation Template
Culture Mapping Exercise
Merger Integration Risk Analysis
Operating Style Analysis (Part I)
Operating Style Analysis (Part II)
How to Conduct the Operating Style Analysis plus the Operating Style Analysis Word Template   
Risk-Based Preacquisition Due Diligence Review Template
Four Levels of Change Survey  
Culture Context Questionnaire
FAQs for Employees  
Example of Completed M&A Core Message Document and Core Message Template   
Merger Communications Plan Checklist
HR Due Diligence
A Primer on Talent Assessment and Retention
Staffing and Retention Checklist   
Re-Recruitment Analysis and Plan
Corporate Mergers and Acquisitions Survey on Human Resources Support Needed
Example of a Kickoff Agenda for the Integration Team
High Level M&A Plan Review Meeting: Questions, Open Issues, and Action Items T
How to Identify Integration Priority Initiatives and Priority Initiatives Word Template
Overall M&A Integration Scorecard
Synergy Tracking Report
Integration Management Office Tools
Example of Completed Decisions Required Tracking Document and Decisions Required Tracking Word Template
Example of Major Integration Milestones and Major Milestones Word Template
Implementation Status Report  
Integration Team Weekly Status Report  
Feedback on Merger: Interview Guide
At 90 Days - Activities by Work Stream
M&A Integration Weekly Status Report - What and How to Report, Example, and Weekly Status Report Template  
Example of a Lessons Learned Report and Lessons Learned Report Word Template
Save Lessons Learned: Post-Merger Integration Best Practices Tracking Tool 
Human Resources M&A Integration Checklist
Sales, Marketing, and Operational M&A Due Diligence Checklists
Finance M&A Integration Checklist
Information Technology M&A Integration Checklist
Legal M&A Integration Checklist
Business Development M&A Integration Checklist
Operations M&A Integration Checklist
Finance M&A Due Diligence Checklist
IT M&A Due Diligence Checklist
HR M&A Due Diligence Checklist
Communications M&A Integration Checklist
M&A Integration Guiding Principles
10 Guidelines for Effective Integration Teams
Guiding Principles M&A Integration Management
Approach and Structure for a Successful Integration
Acquisition Integration: Strategy and Structure
M&A Integration Approach
Overview of M&A Planning Methodology
M&A Integration Charter Examples
Integration Team Kickoff Meeting Templates
Change Management and Employee Engagement Team M&A Charter and Plan
Kick Off Meeting - Integration Chartering
Risks, Dependencies and Mitigation Steps by Function
Communications Team Kickoff Meeting
Risk Management
Can you Identify the 3 Ill-Advised Remarks in this M&A Presentation?
Culture in M&A – Hard Facts and Principles
Building Commitment in M&A
M&A Communication Tips
Pre-Close Rules of Engagement
AAA to Merge with XYZ Templates
Merging: What to Expect
Employee Orientation Plan
Talent Retention Guidelines
Flowcharts by Workstream
Planning Session: Integration Teams
Pre-Close Integration Planning
Three Key Questions for the Integration Management Office
Playbook Illustration
Day 1 Overview: Communications and Marketing
Day 1 Plan by Site and Function Executive Debrief: Detailed Planning Templates
Detailed Planning Overview
Detailed Planning Phase: Team Deliverables and Reporting
Detailed Planning: Deliverables for Integration Teams
Detailed Planning Requirements
Functional Integration Team Plan Templates
Steering Committee Integration Kickoff Meeting
Integration Team Meeting
High-Level Integration Plan Templates
End-State Transition Process
Integration Management Office: Implementation
The M&A Integration Reporting Process
Implementation Kick-Off Presentation for M&A Communication Team
High Level Day One Communications Plan 
Deliverables for the First 30 Days: Summary for Finance, HR, Legal, and Corporate
Synergy Program Management
Post-Merger Integration Assessment
Integration Survey and Results
Top 10 Common M&A Integration Mistakes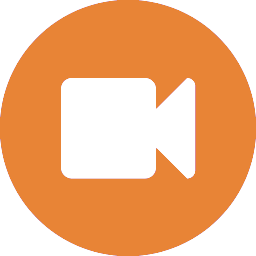 What are the M&A Integration Guiding Principles in the Area of Preparation?
Two Guidelines M&A Integration Managers Should Follow
How Should You Select the Right M&A Integration Leader?
What is the Role of the IMO (Integration Management Office)?
What Are the Five Types of Integration Strategies?
When Should You Use M&A Integration Consultants?
What Key Guidelines Should Leaders Follow in a Merger?
What Is an Effective Tool to Manage Any Naysayers on an M&A Integration Team?
What Happens When the Wrong Employee Expectations Are Set?
What Should You Do When Synergy Estimates Are Inflated?
Why Move to One Performance Measurement System ASAP?
Why Do "Staggered Experiences" Foul up M&A Communications?
Why Set up Rolling FAQs?
Who Should Communicate Key Messages During an Integration?
Who Should You Try to Win Over in a Merger? What Percentage of the workforce Can You Expect to Be Defiant?
What Are Critical IT Day One Activities and Risks?
What Is a Symptom of Poor End Game Definition?
What Is the Length of a Typical M&A Integration?
How Should You Prioritize Workstreams?
What Are Several Best Practices for Synergy Program Management?
How Should an IMO Support Synergy Tracking?
What Is an M&A Integration End State? When and How Should Teams Hand Off Remaining Activities?
What Is an Example of a Good IMO Schedule?
When Should Most M&A Integration Activities Occur?
Which M&A Integration Mistake is the Most Common?
Who Should You Interview and What Should You Ask to Capture Lessons Learned?
Burn Up the Road
Engineer Early Success in Your Merger
Move with Urgency to Re-recruit Your Keepers
The Power of "Opening Moves"
7 Secrets for a Kinder, Gentler Merger
Start Managing the Integration When the Merger is Announced
The Fundamentals of a Successful Merger Integration Strategy and Plan
Pride and Prejudice: The Politics of Merging Boards of Directors by Price Pritchett, Ph.D. 
Merger Motives: The Logic Behind Every Acquisition
Corporate Mergers and Acquisitions: New Game, New Goals
Plan Early on How to Capture Synergies and Accelerate the Post-Merger Integration
M&A Research and Statistics for HR Executives in Acquired Companies
Why Doesn't HR Carry More Clout in M&A?
How to Explain the Mergers & Acquisitions Process to Employees
Why Merger Integration Management Training?
Uncertainty: The Petri Dish for Integration Problems
When a Merger is in Your Future, Look Forward, Not Backward
Why Should Human Resources in Acquired Organizations Provide Employees Merger Training?
What Should Managers Do Between Merger Announcement and Close?
Change Management for Employees in Mergers and Acquisitions
Mistake #1: Expect Somebody Else to Reduce Your Stress
A Key Employee Survival Step in an Acquisition
A 120-Year Perspective on M&A
Good at Change Management? So What?
The Employee Guide to Corporate Divestitures
Human Resources: Top Ten Things Employees Need in the Acquired Organization
Bummed About the Acquisition?
What an Acquired Organization Needs from Employees Prior to Close
Merging? Cut Management Some Slack
The Psychological Hit of Merger Integration
Might as Well Embrace Uncertainty
How "Good" Deals Go Bad: The Most Common Causes of M&A Failures
The Most Common Complaint During Merger Integration
Mayday! Mayday! The Top 10 Distress Signals in Merger Integration
Reduce the Risks and Costs of Mismanaged Mergers, Takeovers, and Consolidations
How Good Are You—Really—at Merger Integration?
The Most Dangerous Phase of Merger Integration
Which is Easier—Making the Deal or Making the Deal Work?
Four Common Approaches to Merger Integration That You Should Avoid
Dealing With Resistance to Change? Remember the "20-50-30 Rule."
Don't Get Cocky: M&A Integration Risks and Challenges
A Man Walks Into a Bar . . .
Corporate Culture Research: The "X Factor" in Merger Success and Failure
Corporate Culture and M&A
Top 15 Common Communication Mistakes in a Corporate Merger and Acquisition
Expect These M&A Questions from Employees, Customers, Vendors, the Community, and the Media
5 Things You Should Never Say in Announcing the Deal
HR Executive Post-Merger Communication to Employees
Noise: The Communication Crisis in Corporate America
HR Planning: When and What to Communicate to Employees in a Merger and Acquisition
HR M&A Communication Employee Meetings: Announcement, Day One, and Post-Close
Why the New Social Media Is So Dangerous During Merger Integration
Top Ten Reasons Why More Employee Communication Is Necessary When Merging Companies
"I Love You. You're Perfect. Now Change."
Merger Lesson from a Nobel Prize-Winning Psychologist
Merger Communications Nightmare: A Case Study
Sugar-Coated Merger Announcements Leave a Sour Aftertaste
Post-Acquisition: Customer Survey and Letter
Note to Execs Announcing a Merger: Take Some Advice from a Hit Man!
How to Avoid Productivity Drop-Offs During a Merger
Take Care of the "Me" Issues in a Hurry
Build a Powerful Onboarding Process
How to Retain Key Talent in an Acquisition
Be Willing to Be Unfair in a Merger
Why Not Evaluate the Acquired Company's Management on Corporate Profits?
The Case for Leadership Due Diligence in M&A
Do "Stay Bonuses" Really Work?
What's Next?: The Hard-Core Truth About How to Get Hired
Ten Common Mistakes Managers Make During Job Status Notification
Mergers and Acquisitions: The HR Process for Making Staffing Decisions
HR Best Practices: How to Manage Staff Reductions and Separations in Mergers
The Right Human Resources Approach to M&A Turnover
Post Merger: How to Design the New Organizational Structure
The Comeback
Three Sources of Management Turnover in an Acquisition
The "True" Turnover Cost of Key Employees in an Acquired Company
How to Keep Your "A Players" in a Merger: Six Guidelines
The Post-Merger Integration Plan—Combining Resources, Assets, and Processes
When Big Guys Buy Small Fries
Checklist: Forming Your Merger Integration Teams
Tighten up the Integration Time Frame
Acquisition Integration Requires Bold Strokes
Acquisition Integration: Push Through the Yield Point
Acquisition Integration Project Management: Fundamentals and Common Mistakes
Post-Merger IT Integration: Adopt and Go
Put Dollar Signs on Your M&A Decisions
Manage Employee Turnover: A Direct By-Product of an Acquisition Integration
Keep the Focus on Clients during Acquisition Integration
The Post Merger Integration Audit
Can You Identify the #1 Hot Spot in Merger Integration?
Mergers: Growth in the Fast Lane
Making Mergers Work
Smart Moves: A Crash Course on Merger Integration
After the Merger: Managing the Shockwaves
Top 10 Ways to Protect your Career in a Merger
What is the #1 Cause of Merger Failure?
Most Mergers Do Not Fail: Conventional Wisdom is Wrong
Operating Style Analysis
Culture Context Questionnaire
Merger Risk Analysis
Impact of Merger Survey
What's Your Merger IQ?
Tools included in our eMerger Software:
Communication Major Events Timeline
Comparative Analysis Review Agenda
Comprehensive Plan Presentation Agenda
Comprehensive Plan Presentation Notification
Confidentiality Guidelines and Suggestions
Contact Sheet for Integration Team and Task Forces
Core Message Document
Corporate Strategy Analysis
Criteria for Selecting Integration Team and Task Force Members
Decisions Required Tracking Document
Financial Impact Analysis
Goals Worksheet
Implementation Plan
Integration Methodology Presentation
Integration Planning Budget
Integration Project Team Structure
Integration Strategy Definition for Integration Team
Integration Strategy Definition for Task Forces
Integration Strategy Worksheet
Integration Team High Level Integration Plan
Kickoff Agenda for Task Forces
Kickoff Agenda for the Integration Team
Kickoff Notification for Task Forces
Kickoff Notification for the Integration Team
Kickoff Presentation for the Integration Team
Lessons Learned Report
Major Milestones
New Word Glossary Form
Organizational Structure and Asset Review
Overview of Merger and Acquisition Concepts and Terminology
Press Release Outline
Priority Initiatives
Roles, Responsibilities and Governance Matrix
Task Force Detailed Project Plan
Task Force High-Level Initiatives Worksheet
Task Force Integration Checklist
Task Force Matrix
Announcement Presentation to Acquiring Company Employees
Announcement Presentation to Employees of the Acquired Company
Anticipating Questions
Charter for Communication Announcement Team
Charter for Communication Task Force
Common Communication Mistakes
Communicating Confidentiality Guidelines and Suggestions
Communications Matrix for Announcement
Core Message Data
Core Message Document
Customer Letter
Decisions Required Tracking Document
Development Plan for Announcement Communications
Employee Communication Effectiveness Survey
Employee Letter/Email
Evaluating Communications Effectiveness
Event Evaluation Form
Guidelines for Communicating with Employees
Impact of the Merger Survey
Key Points to Share with the Communications Announcement Team at Kickoff
Kickoff Agenda for the Communications Announcement Team
Kickoff Presentation for the Communications Announcement Team
Leader's Guide
Lessons Learned Report
Meeting Logistics
Newsletter Updates
Ongoing Communications Development Plan
Ongoing Communications Matrix
Press Release
Roles and Responsibilities During Integration
Selecting Communications Announcement Team Members
Selecting Skilled Messengers
Skilled Messenger Issues Log
Skilled Messenger Program Kickoff Materials
Skilled Messenger Program
Task Force Weekly Status
Time Schedule for Announcement Communications
Time Schedule for Ongoing Communications
Charter creation, risk analysis, and priority identification exercises for IMO, human resources, information technology, and product development integration teams
The X Factor in Mergers and Acquisitions
Paid Individual Subscription
Paid subscribers receive IMMEDIATE access to all materials on MergerIntegration.com whereas training participants are not granted full access to everything until they attend the Merger Integration Certification Workshop. 
The subscription fee for a one-user, one-year license to MergerIntegration.com is $12,995.  In addition to full site access, a  paid subscriber can send one person for free from their organization to the Merger Integration Certification Workshop. If you have any questions or would like to subscribe by phone, please call us at 800-992-5922.
Terms of Use for Subscriptions
Paid Corporate Subscription 
We also offer corporate subscriptions to MergerIntegration.com for organizations who want to provide access to multiple users (up to 100 people).  
Our wealth of instructive, field-proven guidance can help the integration teams of serial acquirers develop a core competence in M&A integration. Corporate subscribers can send up 10 people for free to our 5-day Merger Integration Certification Workshop.
License to Store Files in Central Repository (SharePoint, Intranet, etc.)
Merger Integration Certification Workshop Fee
$9,995/attendee
Free (1 attendee)
Free (10 attendees)
Access to MergerIntegration.com
Date of Workshop
Date of Payment
Date of Payment
Terms of Use for Subscriptions