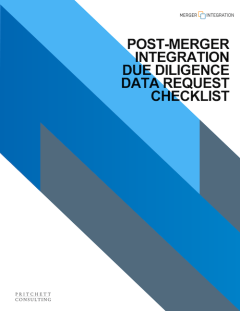 Register 2 months in advance and save $1,000.
Sensitive Information
Top 20 customers by business sales
Revenue for past 3 years by source
Sales: Rebates & Discounts
Top 100 suppliers and the AP spend month by month last 24 months.
Go-To-Market Strategy
Sales force incentives
Geographic coverage per sales representative
Product information for any products which are purchased and resold
Manufacturing cost by plant site for the past 3 years
Plant level P&L for past 3 years
Sales volume, freight cost, and product ASP
Detailed royalty structure by contract
Product / SKU level sales by plant for past 3 years
All available details for all Product C contracts
Details for the environmental technology
Available storage by Procudt C contract
All supporting analysis / presentations prepared for the Product C Reclamation strategy
IT02: IT related vendors
Top 100 suppliers and the AP spend month by month last 24 months. Also the associated material & service provided
Warehouse / Distribution Cost
Employee Census
Marketing spend per BU
Active supplier agreement & contracts for goods and services
Immigration paperwork
Equity incentives details
Sales Rep Contracts ...
Non-Sensitive Information
Financial systems for reporting and transactions
Employee FAQs
Existing Communication channels
Media list
Corporate media policy, if any
Corporate Communication Strategy, if any (sensitive info redacted)
Communication contacts
List of PR agencies used, if any, and their primary use.
Annual spend by PR agency, if applicable
Org chart/description of Public Affairs/government relations structure
List of member trade/industry associations and any positions held.
Sign surveys
Existing signage vendors
Copy of existing signage guidelines/standards
Plant entrance photos
Signage point of contact
Employee engagement data
Public relations Collateral material
Image assets
Vision, mission, values
List of employee email distribution lists
Current fixed asset register
Annual lease payment on leased plants
Provide all recorded safety incidents for the past 10 years by plant location.
Financial systems for reporting and transactions
Tools for both Budget and Strategic planning forecasts
IT01: all software and hardware used for each business
IT03: cybersecurity measures
IT18: IP address ranges
IT22: IT business integration messaging services
Payroll systems
Procurement policies & ethics
Contractor compliance policies
Overview of safety reporting
Overview of the Safety system
Policy on lock out / tag out
PPE required at all sites
Defensive / distracted driving training
Safety consequence policies
Annual safety training
Listing of Legal employees
Code of conduct policies
IT32: IT specific code of conduct policy
Marketing materials
Legal name for all site locations
Enviromental Management System (EMS)
SIB and Growth Capex
Management of capital spend ...