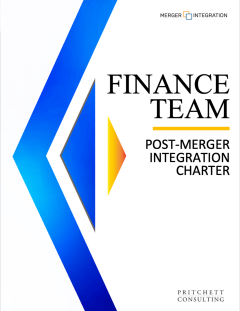 Register 2 months in advance and save $1,000.
Mission
To ensure the full and seamless integration of target's finance operations into Buyer's finance organization by Day 90 post-Close. We will utilize best practices, regardless of origin, and act with speed to capture operational and transactional value.
Our key objectives are:
To put in place the appropriate financial measures to gain control of the business on Day1, creating a compliant control environment, ensuring reporting accuracy, and consolidating general ledger ...