Free Access
Synergy Tracking Report
Examples of overhead cost and synergy projections, and synergy tracking report (by type, work stream, and risk)
Overall M&A Integration Scorecard
The steps to create an integration scorecard and the categories to cover, plus an example
5 Slides
7 Slides
Paid Access
What Are Several Best Practices for Synergy Program Management?
1 minute 13 seconds
How Should an IMO Support Synergy Tracking?
1 minute 16 seconds
What Is an M&A Integration End State? When and How Should Teams Hand Off Remaining Activities?
2 minutes 53 seconds
What Is an Example of a Good IMO Schedule?
2 minutes 31 seconds
When Should Most M&A Integration Activities Occur?
1 minute 9 seconds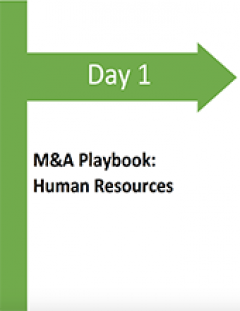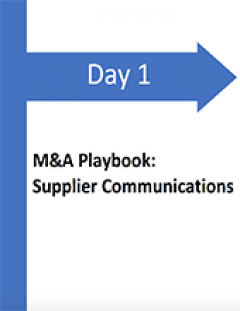 Don't expect customers to be tolerant of post-merger problems.
Lose your resolve before passing through the yield point and it has all been wasted effort.
During the integration, the competition may have an excellent opportunity to gain some of your market share.
Its a fact of life that, whether planned or not, there will be merger casualties.