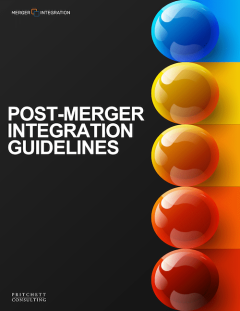 Register 2 months in advance and save $1,000.
Decision-Making
Major initiatives that require additional resources or investment of more than $50K must be approved by the Steering Committee. Issues should be raised in the weekly status report and/or at the weekly Integration team meeting.
Communication and Confidentiality Guidelines
The IMO Leader will be the point of contact for the Steering Committee and Integration Team Leaders.
The Integration Team Leader will meet with the Steering Committee every other Tuesday at 9AM in Bldg. 200, Conference Room A. The Integration Team Leader will report progress and escalate any issues/decisions that require senior-level input.
Integration Team Leaders will update status reports every Thursday. The Integration Teams Leaders will meet collectively with the IMO Leader each Friday. Integration Teams Leaders are encouraged to attend in person.
Integration Team members must:
Be careful to only use laptops in a controlled environment (office, conference room).
Not view/work with confidential information in public places (airport, restaurants, etc.).
Store documents on a secure server and use password protection on all documents.
Ensure that certain information remains confidential with key groups and or senior managers...