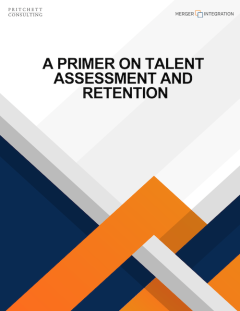 Register 2 months in advance and save $1,000.
"AMA study found that 25% of top performers leave within 90 days of major change event"
I. Reasons Why Talent Leaves:
Targeted by recruiters/competition
Net/net perceive they are "worse off"
Perception of loss of sponsor/access to key decision makers
Changes to reporting relationships/key job responsibilities
Loss of compensation/benefits
Perception job will not meet career goals
II. Talent Assessment: ...