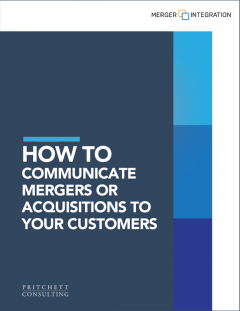 Register 2 months in advance and save $1,000.
Examples of communications to customers from three different acquirers and deals.
Excerpt from first example:
T4 has recently announced its agreement to purchase OCN to become one of the foremost business service providers in North America. This provides our customers the opportunity to access an enhanced service portfolio over a larger geographic area. T4 is and will remain committed to supporting our customers' mission critical requirements. In the coming months, you will be hearing more exciting news as we integrate OCN and continue our growth. Please be assured that you, as a valued customer, are foremost in our plans ...