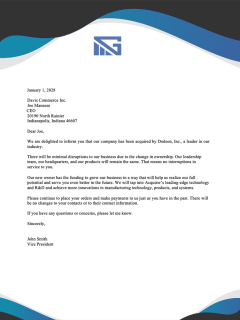 Register 2 months in advance and save $1,000.
Dear Joe,
We are delighted to inform you that our company is merging with Dodson, Inc., a leader in our industry. There will be minimal disruptions to our business due to the change in ownership. Our leadership team, our headquarters, and our products will remain the same. That means no interruptions in service to you.
Our new owner has the funding to grow our business in a way that will help us realize our full potential and serve you even better in the future ...