Free Access

Learn what you really know about merger management. Take our Merger IQ exam. The answers to the test are based on PRITCHETT's three decades of acquisition integration experience.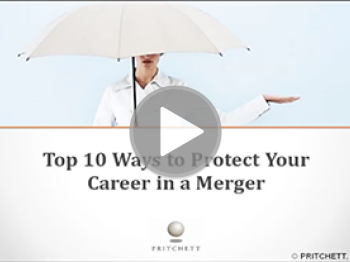 Webinar reveals guidelines that will improve your employability during a merger.
Which is more important, project or people management?
Can HR overcome the Rodney Dangerfield problem?
An integration is no place for on-the-job training or a learn-as-you-go approach.